Prenuptial Agreement, Park Slope, Brooklyn & Manhattan
When people get married they are usually thinking about love and romance, not what marriage means from a legal standpoint. Unfortunately, many divorcing couples find it disconcerting to learn that the laws of New York State do not conform to their vision of fairness. Under the laws of NYS, marriage is a financial institution and an economic partnership that turns two individuals into one financial unit. The state will regulate what happens to your finances and property in the event of divorce or death, unless you have a Post or Prenuptial Agreement that spells out your wishes.
I encourage people to marry with informed consent.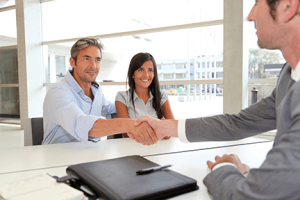 Understanding the law gives you the ability to make your own decisions instead of leaving your future up to a judge. Know what you are getting into and decide whether the laws are appropriate for you or not. If you want to deviate from the laws, I can draft the Prenuptial Agreement or Postnuptial Agreement you will need to accomplish this. I will explain how the state will look at your financial situation in the event of death or divorce, and if you decide that a Prenuptial or Postnuptial Agreement makes sense for you, then I'll customize one that works best for your individual situation.
People often think that a post or prenuptial agreement is only necessary to protect wealthy individuals. However, there are several common reasons that people of more modest means may want the protection of these agreements: to pass property to children from a prior marriage, get protection from debts, clarify financial rights and avoid arguments in the case of divorce.
Get in touch
If you would like to speak with me about a Prenuptial Agreement or Postnuptial Agreement please call 917-969-6416 or click here to email me. I have offices in Park Slope, Brooklyn and downtown Manhattan.